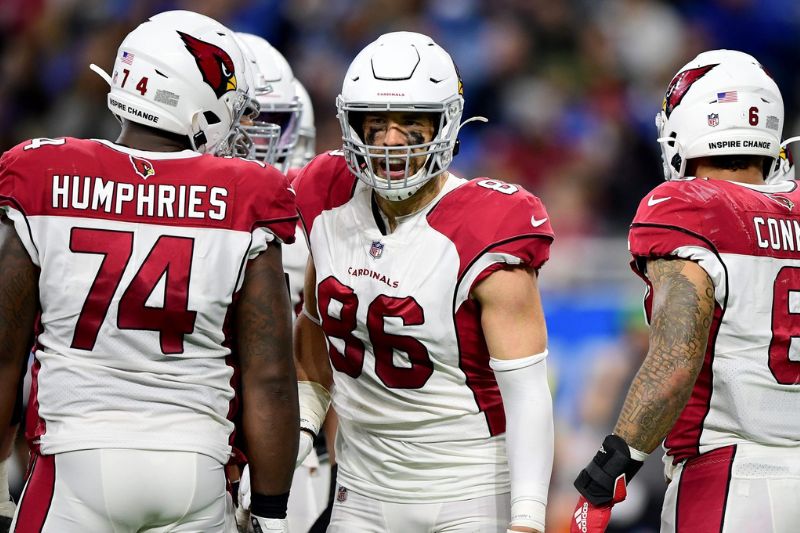 The 2022-23 Arizona Cardinals football games are scheduled to be viewed on Fox, CBS, NBC, ESPN and Amazon Prime. All Cardinals games are available on HuluTV, FuboTV, SlingTV, Youtube TV, Direct TV, NFL Game Pass, NFL+, and more TV streaming services. How to watch Arizona Cardinals football live stream on what TV channel, start time, date, live scores, and updated news.
When is the Cardinals' next game?
Arizona Cardinals will take Los Angeles Rams on Sunday, September 25, 2022, at SoFi Stadium in Inglewood, CA at 4:25 PM EST
What TV do the Cardinals on today?
FOX will host Cardinals vs Rams live action today.
Week 3
| | | | |
| --- | --- | --- | --- |
| Matchup | Date | Time | TV |
| Rams | Sunday, Sep. 25 | 4:25 PM EST | FOX |
Week 4
| | | | |
| --- | --- | --- | --- |
| Matchup | Date | Time | TV |
| @ Panthers | Sunday, Oct. 2 | 4:05 PM EST | FOX |
Week 5
| | | | |
| --- | --- | --- | --- |
| Matchup | Date | Time | TV |
| Eagles | Sunday, Oct. 9 | 4:25 PM EST | FOX |
Week 6
| | | | |
| --- | --- | --- | --- |
| Matchup | Date | Time | TV |
| @ Seahawks | Sunday, Oct. 16 | 4:05 PM EST | FOX |
Week 7
| | | | |
| --- | --- | --- | --- |
| Matchup | Date | Time | TV |
| Saints | Thursday, Oct. 20 | 8:15 PM EST | PRIME VIDEO |
Week 8
| | | | |
| --- | --- | --- | --- |
| Matchup | Date | Time | TV |
| @ Vikings | Sunday, Oct. 30 | 1:00 PM EST | FOX |
Week 9
| | | | |
| --- | --- | --- | --- |
| Matchup | Date | Time | TV |
| Seahawks | Sunday, Nov. 6 | 4:05 PM EST | FOX |
Week 10
| | | | |
| --- | --- | --- | --- |
| Matchup | Date | Time | TV |
| @ Rams | Sunday, Nov. 13 | 4:25 PM EST | FOX |
Week 11
| | | | |
| --- | --- | --- | --- |
| Matchup | Date | Time | TV |
| Chiefs | Monday, Nov. 21 | 8:00 PM EST | ESPN |
Week 12
| | | | |
| --- | --- | --- | --- |
| Matchup | Date | Time | TV |
| Chargers | Sunday, Nov. 27 | 4:05 PM EST | CBS |
Week 13
Bye
Week 14
| | | | |
| --- | --- | --- | --- |
| Matchup | Date | Time | TV |
| Patriots | Monday, Dec. 12 | 8:15 PM EST | ESPN |
Week 15
| | | | |
| --- | --- | --- | --- |
| Matchup | Date | Time | TV |
| @ Broncos | Sunday, Dec. 18 | 4:05 PM EST | FOX |
Week 16
| | | | |
| --- | --- | --- | --- |
| Matchup | Date | Time | TV |
| Buccaneers | Sunday, Dec. 25 | 8:20 PM EST | NBC |
Week 17
| | | | |
| --- | --- | --- | --- |
| Matchup | Date | Time | TV |
| @ Falcons | Saturday, Jan. 1 | 1:00 PM EST | FOX |
Week 18
| | | | |
| --- | --- | --- | --- |
| Matchup | Date | Time | TV |
| @49ers | Saturday, Jan. 8 | TBD | TBD |